BEEF JERKY RECIPES
Big Bear House Of Jerky Big Bear, CA
Stuffed Sweet Bell Peppers with Sweet & Spicy Flavor Beef Brisket Jerky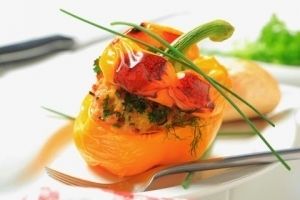 Stuffed Sweet Bell Peppers with Sweet & Spicy Flavor Beef Brisket Jerky
Ingredients:
4 Sweet Bell Peppers, red, yellow or orange, Holland Bells recommended as the skin is thicker
5 tbsp pure Olive Oil (not EV)
1 small Vidalia Onion, small diced
2 cloves of fresh garlic, finely diced
1 cup ripe de-seeded and small diced tomatoes
1 lb of ground beef or buffalo
1 tsp. Chipotle Tabasco Sauce
2 oz. fine chopped HOJ Sweet and Spicy Beef Brisket Jerky
1 1/2 Cup of cooked Basmati Rice
1 tbsp Chopped Fresh Cilantro
1/2 cup BBQ Sauce
Kosher Salt to taste
Fresh ground cracked pepper to taste
Preparation:
Preheat oven to 350 degrees
Cut off the tops of the Bell Peppers and a small slice off the bottom of the pepper (so it sits flat) and de-seed. Roll exterior lightly in olive oil and place in a cast iron pan, open end up. Reserve tops and roll in olive oil.
Saute onions in olive oil until translucent, add the garlic, tomatoes and cilantro and cook on low heat for another 3-4 minutes, drain mixture reserving any liquid.
Mix the remaining ingredients with the onion and tomato mix until well blended. Stuff peppers with mixture and drizzle reserved olive oil/garlic/tomato mixture over the top. Top with the pepper tops and bake for 40-45 minutes or until the internal temperature is 160°F.
Serve immediately. Garnish with sour cream and fresh cilantro.
A nice side is sour cream mixed with fresh cilantro, a little honey, fresh fine chopped garlic and a little lemon juice.
Baked Quesadillas with Sharp Cheddar, Roasted Sweet Potatoes and HOJ Sweet and Spicy Jerky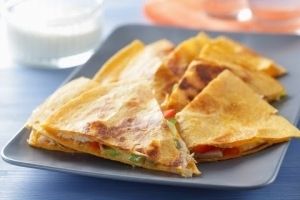 Ingredients:
8 soft tortillas
3 medium peeled sweet potatoes, diced and roasted with pure olive.
1 ½ cups of sharp shredded cheddar
2 oz. very thinly sliced Sweet and Spicy HOJ Pork Jerky
Preparation:
Preheat oven to 400°
Line two sheetpans with tin foil
Mash together roasted sweet potatoes and pork jerky, season to taste with Kosher salt and fresh cracked black pepper.
Spread sweet potato filling about ½ inch thick on ½ of the soft tortillas, sprinkle heavily with the shredded cheddar and then fold over.
Bake for 10-15 minutes until tortillas are crispy on the edges. Best served hot (but also good cold)
Garnish with Cilantro Honey Sour Cream
Cilantro Honey Sour Cream
1 cup Sour Cream
1 T honey (warmed slightly in microwave)
1 tea fresh lemon juice
1 tea fresh chopped cilantro
Kosher salt and fresh cracked pepper to taste.
Sweet and Spicy Bloody Marys with House of Hot Beef Jerky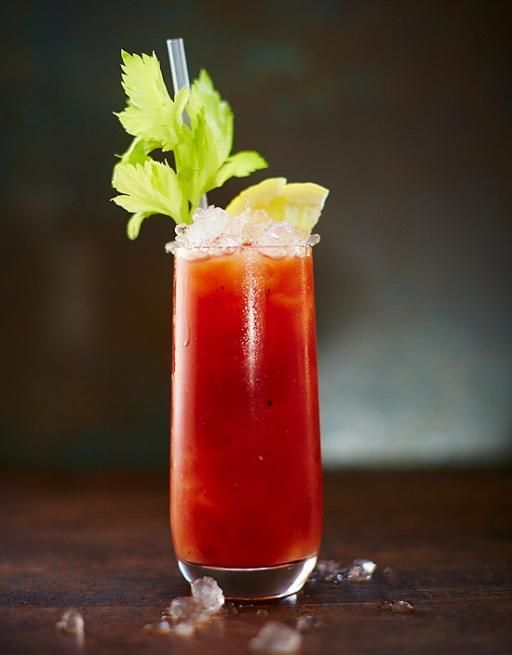 Ingredients:
1 Qt V8 Juice
4 Cups Good Quality Vodka
7 Dashes Chipotle Tabasco
4 Tbs. Fresh Grated or Prepared (Fresh) Horseradish
3 Tbs. Fresh Lime Juice
1 Tbs. Honey
7 Dashes Worcestershire Sauce
1 Tsp. Smoked Paprika
½ Tsp. Fresh Ground Black Pepper
½ Tsp. Celery Salt
Garnish With 
Sweet and Spicy Beef Brisket
Celery Stalk optional
Mix well, shake with ice and strain, serve straight up or over ice.
Serves 6+